Happiness is a very complicated topic for discussion as you may have noticed the hundreds of self-help books at bookstores today.  I am not an expert psychologist, but I definitely feel that there are some important factors that may improve one's happiness.  As a special education teacher, I work with many students who have learned helplessness, or seem to have given up on school.  Some are depressed, anxious, or unhappy the second they walk through the door.  I believe that educators can impact the mood of their students and guide them to happier lives.
Relationships
"A major study that followed hundreds of men for more than 70 years found that the happiest (and healthiest) were those who cultivated strong relationships with people they trusted to support them" (Loria, 2016).  That statistic speaks for itself.  The majority of people are the happiest when they are spending time with the ones they love, laughing, and feeling connected.  We need to build classroom communities where students feel safe and can form relationships.  Our relationships with coworkers and students need to model those that we want them to form.  Let us not lead them to a future where they spend more time making money than with their friends (Berger, 2014).
Be Thankful
There are so many wonderful things to be grateful for in life.  We need to value and appreciate the basics, the little things, the big things, everything really.  Warren Berger quotes A.J. Jacobs in the book, A More Beautiful Question, saying "there are hundreds of things that go right every day and yet we focus on the three or four that go wrong" (Berger, 2014).  Let's change our daily mindset to a more positive one.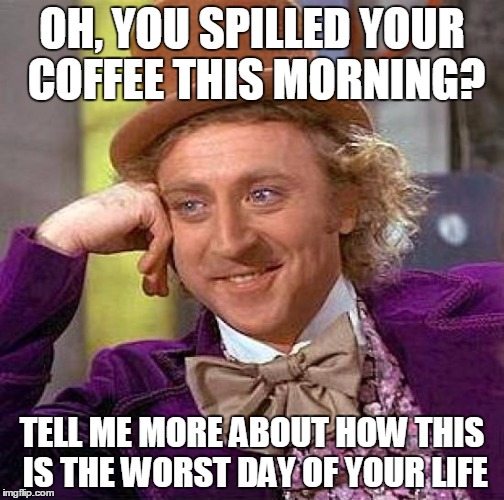 Learned Optimism: How to Change Your Mind and Your Life, offers simple techniques for how to break "I give up" habits and details the power of positive psychology (Seligman, 1991).  I highly recommend this book as it offers advice on how to promote optimistic behavior in schools.  Optimistic students are happy, confident, risk takers, and creative, which are characteristics we want to see in our students.
We need the mindset of "gratitude is a shortcut to happiness" (Berger, 2014).  This doesn't mean you have to journal or pray about what you are thankful for every night, but there needs to be a time during the week where these thoughts cross your mind.  Let's teach our students to be thankful more than just Thanksgiving Day.
Do What You Love
What did you love as a child?  What do you love?  What do you do that makes you the happiest?  What if you spend more time doing things that you love to do?  What would that look like?
It is important to reflect on these questions.  Specific activities or places where you feel most alive should be a large part of your life.  One of my largest passions is in athletics.  I coach volleyball, basketball, and track at the high school level and absolutely love it.  I work sports into my lessons.  I have conversations with my students about current games or teams to help build stronger connections.  I even encourage some students to explore athletics if they haven't played a sport in the past.  I could go on and on.  Sports have always been a large part of my life and they always will be.  That is because I LOVE THEM.  They bring me happiness and joy.
How can you support the passions of your students and encourage them to share what they love?
Step Back
Lastly it is very important to give yourself a break.  Step back and detach from this crazy busy, technology-rich, stressful world.  This could be "unplugging" from your phone or internet for one day out of the week or turning off your TV for the night.  Instead of being connected, go for a run, read a book, meditate, cook, clean, do something else!  The important thing is that you need to have time to relax, reflect, and question.  This applies in the classroom as well.  There needs to be balance between the use of technology in our lessons, group work, and other forms of instruction.  TPACK helps guide us in this, but keep this "step back" mentality in mind.  Think why am I using this tool?  Is it necessary?  Give your students a break to question and work together.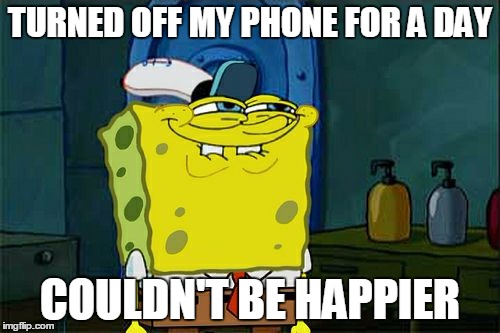 Any ideas as to how can you model and teach these four keys to happiness?  Leave a comment!
Berger, W. (2014). A More Beautiful Question. New York: Bloomsbury.
Loria, K. (2016, July 25). Science says happier people have these 9 things in common. Retrieved July 26, 2016, from http://www.techinsider.io/happiness-traits-behaviors-characteristics-2016-7
Seligman, M. E. (1991). Learned Optimism: How to Change Your Mind and Your Life. New York: A.A. Knopf.